[BEST BUDS] Metal Rolling Tray - Gelato Small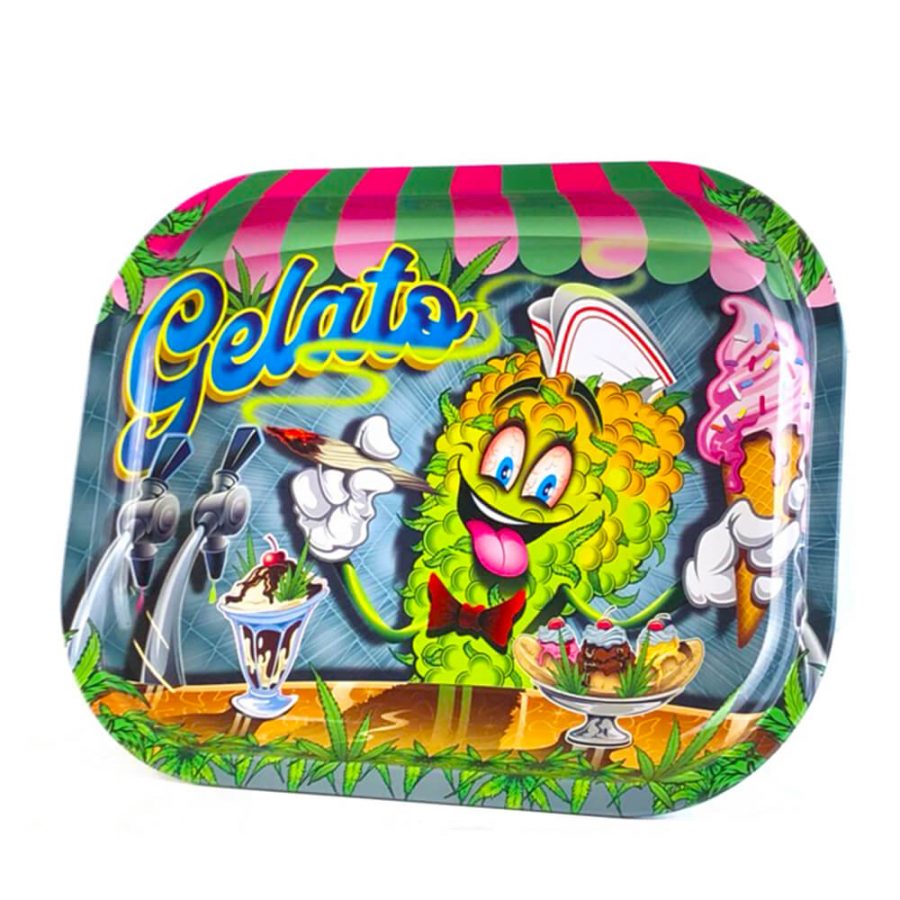 [BEST BUDS] Metal Rolling Tray - Gelato Small
Sturdy Metal Material
The wholesale gelato metal rolling tray (small) is made up of hard metal and therefore unbreakable and easy to maintain, an ideal rolling tray for all roll-your-own smokers. The glossy finish makes it look even more attractive and classy to sight, touch and use. The metallic material of the tray is of excellent quality, which does not change the flavour of the user's blend or chip easily. These trays are not only visually appealing, but they are also highly functional at the same. It keeps all smoking accessories secured, and organized in a space.

Easy to Clean, Ready to Roll
The wholesale Gelato Metal Rolling Tray small is easy to clean using a soft, wet cloth, whether with soap or not. Its curves are smooth and make it easy to clean. Furthermore, It will not peel, chip or fade easily. Due to its small size and light weight nature, the tray boast a certain level of portability. The raised edges of the tray prevent buds from spilling over and therefore prevent wastage of weeds and herbs. It is a must-have tool straight from the Netherlands.